Political campaigners
Updated: 13 October 2020
There is a requirement for the registration of a person or entity that meets the definition of a political campaigner. Registration as a political campaigner is required when:
electoral expenditure exceeds $500,000 during that financial year or any one of the previous three financial years; or
electoral expenditure exceeds $100,000 during that financial year, and electoral expenditure during the previous financial year was at least two-thirds of the revenue of the person or entity for that year.
Political campaigners are required to provide annual financial disclosure returns with the AEC.
Political campaigners registered with the AEC are required to lodge an annual Political Campaigner Disclosure Return by 20 October each year.
Financial Disclosure Guide for Political Campaigners
The Financial Disclosure Guide for Political Campaigners is designed to assist political campaigners to understand their financial disclosure obligations under the provisions of Part XX of the Commonwealth Electoral Act 1918 (Electoral Act).
This guide provides information derived from the Electoral Act as well as from the experiences of the AEC in the administration of the Commonwealth funding and disclosure scheme.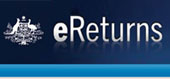 Financial disclosure returns