Third parties incurring political expenditure
Updated: 6 July 2016
Third parties are people or organisations (other than registered political parties, candidates and Federal government agencies) who incur political expenditure as defined in the Commonwealth Electoral Act 1918 (the Act).
Political expenditure is expenditure incurred by a person or organisation, or with their authority, on:
public expression of views on a political party, candidate in an election or member of the Commonwealth Parliament by any means,
public expression of views on an issue in an election by any means,
printing, production, publication, or distribution of any material that is required under s328, s328A or s328B of the Act to include a name, address or place of business,
broadcast of political matter in relation to which particulars are required to be announced under sub-clause 4(2) of schedule 2 to the Broadcasting Services Act 1992.
opinion polling and other research relating to an election or the voting intention of electors.
Other expenditure (for example, on administration or travel) is not political expenditure for reporting purposes.
Third party return of political expenditure
Where political expenditure reaches the disclosure threshold, third parties are required to lodge an annual Third party return of political expenditure by 17 November each year.
Financial Disclosure Guide for Third Parties incurring Political Expenditure
The Commonwealth funding and disclosure scheme extends to individuals and organisations who make or receive political donations (including indirect donations such as funding political advertising for a candidate or party), or who incur political expenditure. These individuals or organisations are referred to as donors and third parties.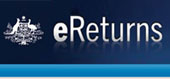 Financial disclosure returns