Yes/No case pamphlet:
Printing finalised, distribution to begin
Updated: 15 August 2023
The Australian Electoral Commission (AEC) has today advised that the Yes/No case pamphlet for the 2023 referendum will begin to arrive in mailboxes of Australian households from mid-late August.
Australian Electoral Commissioner Tom Rogers said printing of the pamphlet finalised yesterday.
"I was on hand to observe the process and picked the last copy off the presses myself," Mr Rogers said.
"I'm very satisfied with the quality and checking program that was in evidence right through the process".
"We've produced nearly 13 million copies that will be distributed as unaddressed mail to households across the country - this will include residents at places like caravan parks and nursing homes, and to have stock on hand at AEC offices and polling venues."
"This is one of the nation's, and the AEC's, largest printing and distribution jobs so it'll take time for all deliveries to occur – delivery is getting underway shortly and will be completed by mid-late September."
"While we don't yet know the date for the referendum, our decision to begin this activity now ensures all households will get their copy prior to the voting period commencing."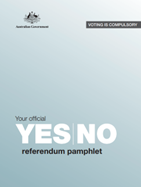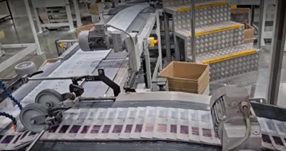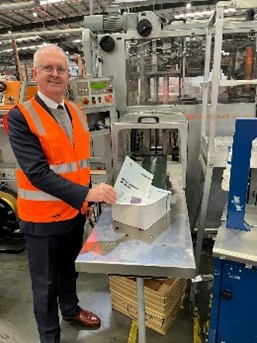 The Electoral Commissioner was yet again at pains to point out the AEC's administrative role with the pamphlet.
"We are just a post box," Mr Rogers said.
"The official Yes and No cases were written and authorised by parliamentarians. The AEC had absolutely no lawful authority to change or 'fact check' the material regardless of how strongly some people may feel about it."
"At every step, we're making the pamphlet available as soon as we're able – we published the authorised cases on our website the day after the deadline for submission from parliamentarians and now we're moving as swiftly as possible to deliver the pamphlet, so Australians have time to consume the material."
In-language and accessible versions
The delivery of the pamphlet will occur in written English copies only.
The pamphlet is currently being translated into 35 CALD languages, a range of First Nations languages and accessible formats such as large print and audio files.
"The creation of translated copies of the pamphlet and accessible formats takes time – not just to do the work but to have them quality assured," Mr Rogers said.
"We'll upload other formats as soon as we're able to and expect this to begin – and continue progressively - in the coming weeks."
Online versions of the pamphlet will remain available via the AEC website for the public to view. Additionally, during voting at the referendum there will be posters erected at polling venues that will link through to the online version of the pamphlet for people to view prior to voting.
Editors Notes:
The printed Yes/No pamphlet is 20 pages long and is accompanied by a separate (but attached) 4-page AEC guide to participation in the 2023 referendum.